Aluminum Siding

Aluminum Siding
Are you tired of finding out year after year that your wood siding needs to be replaced? If you're tired of rotting exteriors, it's time for a new solution. Aluminum siding is a popular choice for many people because of its durability and ability to withstand rot. It is also a good look for historical homes. We can help you to find professionals they can help you with installing or repairing aluminum siding.
Brick or Stone Siding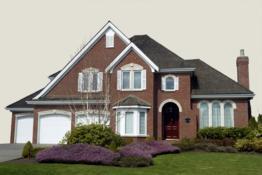 Brick or Stone Siding
Installing brick or stone siding is a great way to increase the property values of your home. No wonder, it is beautiful and something that almost everyone loves. If you want a home that is easy to sell, having brick or stone features added to the lower half of the wall are the way to go. Installing or repairing brick and stone siding is a common request and we're here to help you find exactly who you want for your process.
Exterior Trim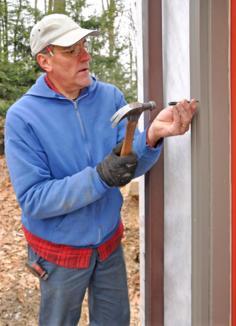 Exterior Trim
Do you need to brighten up the outside of your home? Are you tired of looking at a home that seems like it's trapped in the dark ages? You may have been referred by realtor to add exterior trim to your home to increase its resale value. Whether you need your exterior trim repaired after a storm or installed to increase the appraisal value, we're here to help you to find professionals that you needed.
Stucco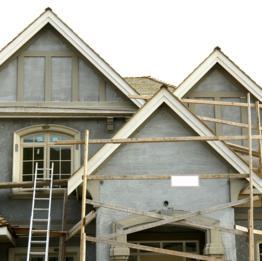 Stucco
Have you ever seen a southwestern style home and absolutely loved it? Or, are you tired of your house being so vertical and horizontal and want to soften it's look? Many people do not like the look of siding, stone, or brick. Many people also love the insulating affects of having stucco installed. Whether you need your stucco installed or repaired, you can call us and we will help you get in touch with the right professionals for the job.
Vinyl Siding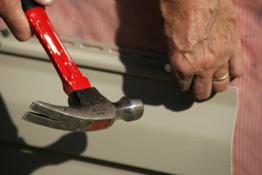 Vinyl Siding
If there was an American favorite, vinyl siding would be that favorite. Everywhere you go, vinyl siding is popular. There is a good reason for that. Not only is it affective at keeping out moisture, it is inexpensive, durable, and beautiful. More often than not, the reason why someone needs any help with vinyl siding is because they need to remodel, there has been an extreme storm, or a fire. If you're having any vinyl related issues are problems be sure to give us a call and we will help you to install and repair vinyl siding to your specifications.
Wood or Fiber Cement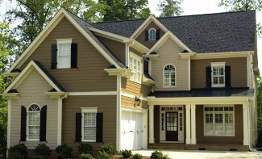 Wood or Fiber Cement
Today there are a variety of ways to take recycled materials and use them again. One of the most beautiful of all the trendsetters that will probably find itself being used more more is what our fiber cement. This state of the art product will become your new favorite for a million reasons. Mainly the fact that it can be used as flooring, walls, and in the place of stucco, stone, or cement. That means that we can help you to install a repair wood or fiber cement inside and outside of the home.